Sep 14, 2020
• 10 minutes read
The future of video consultations in eye care
Trine Johnsen
Sep 14, 2020
• 10 minutes read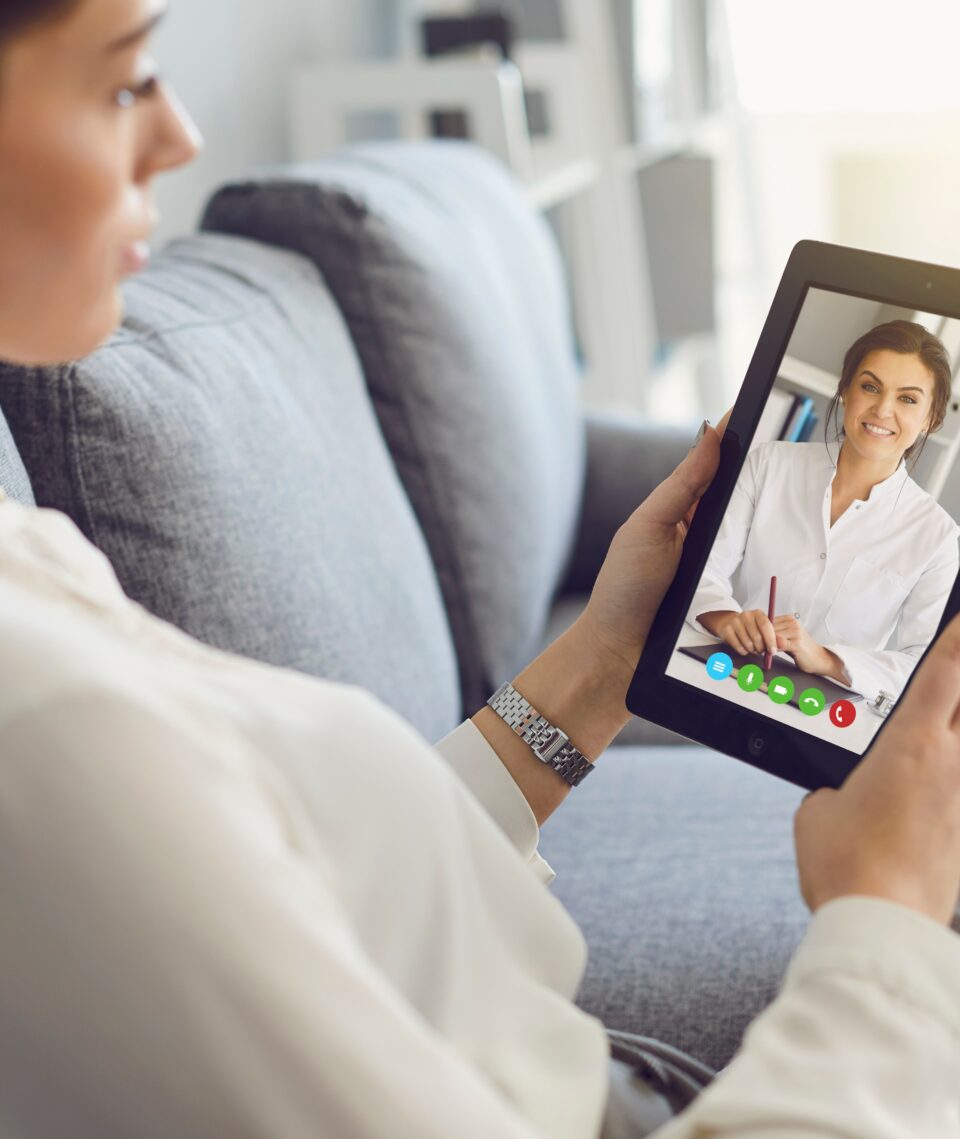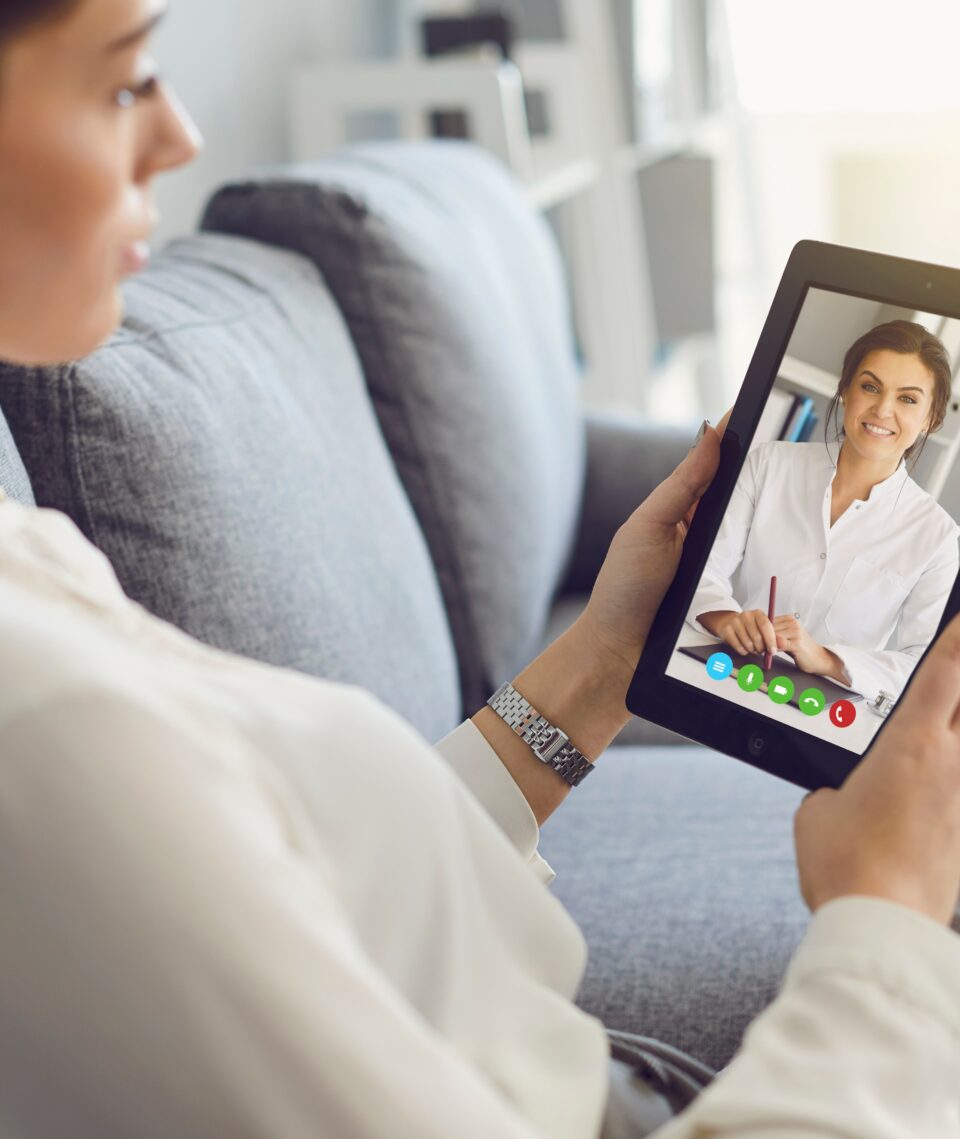 Introduction
In this Expert Conversation, we talk with Trine Johnsen about how to approach the rise of video consultation in eye care, and how it influences the way we do things in the future.
Read Trine's bio
Great to have you for this conversation! Let's begin at the beginning. How did you get to where you are today?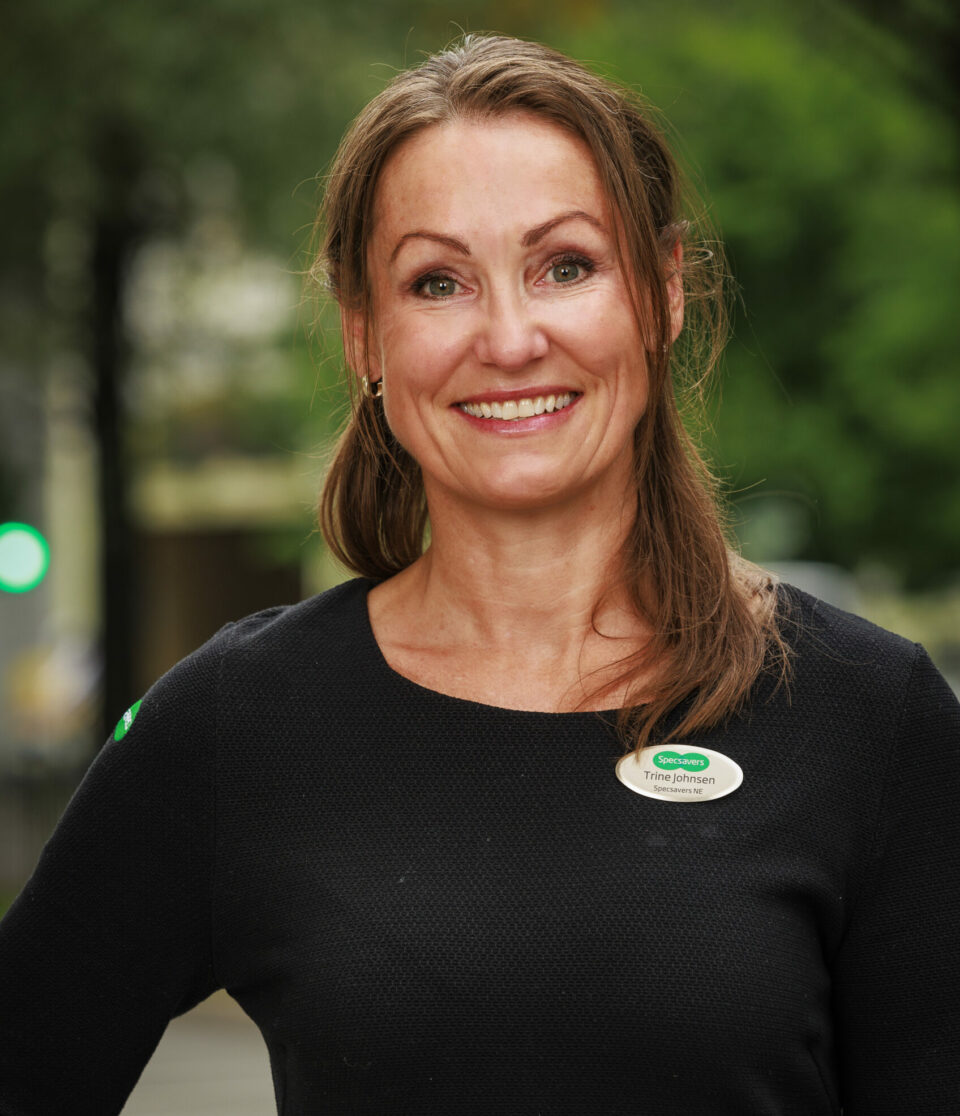 Trine Johnsen
It's been an exciting journey! I've been privileged to experience many different areas in the field of optometry and eye care. I started my career as an optometrist in store more than ten years ago, and then I moved into a more scientific field. I've worked with the University of Oslo and the University of Valencia, looking at the effects of antioxidants on ocular inflammation. I also did a bit of teaching and was a tutor for third-year optometry students during their bachelor projects. All of this before I joined Specsavers ten years ago. Currently, I'm Head of Professional Advancement for Specsavers in Norway, and the president of Synsinformasjon – the Norwegian optometry trade organisation. Needless to say, I've enjoyed and am still enjoying every minute of my career!
In your view, what's the most exciting thing happening in optometry right now?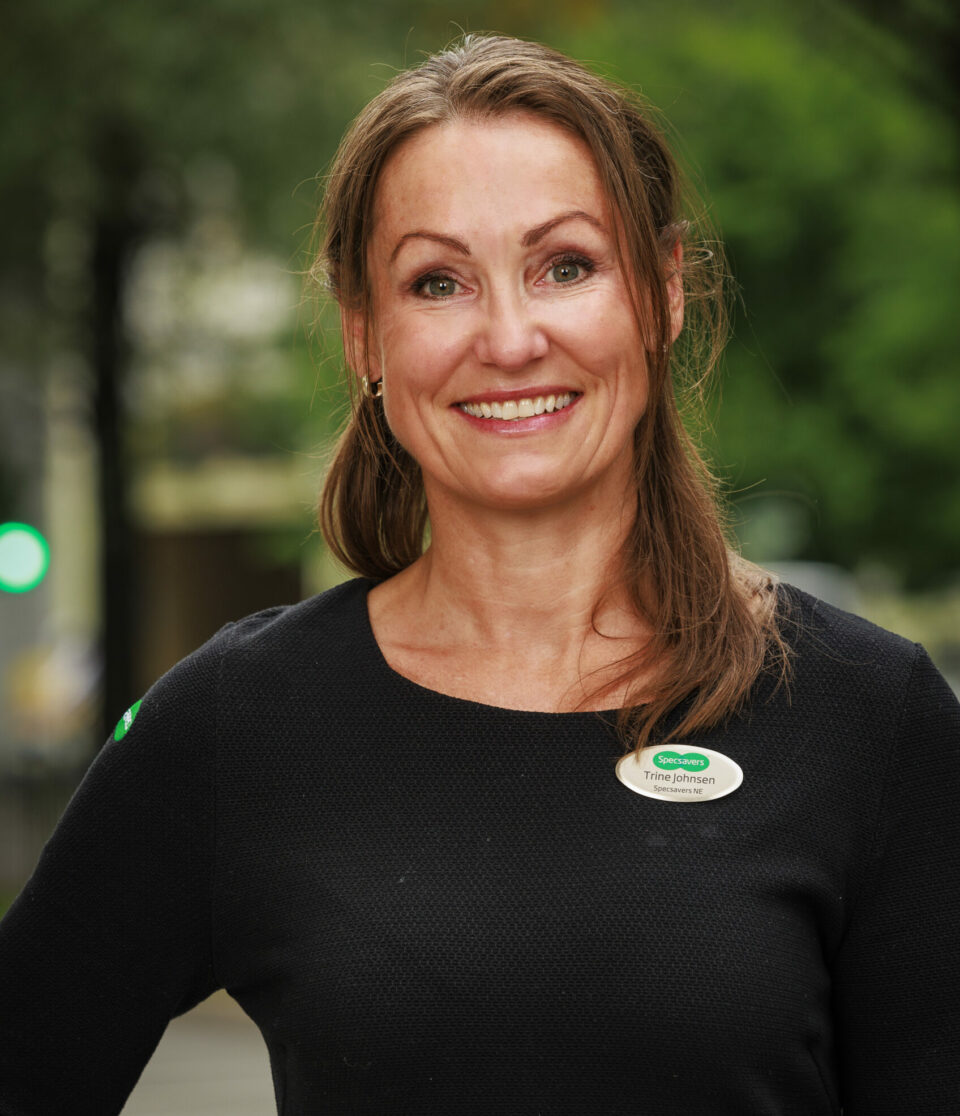 Trine Johnsen
Well, we're still recovering from the COVID-19 pandemic, so the most exciting thing for me at the moment is how we can adapt to the 'new normal', how we can use new technology and innovations to keep providing care for our customers and patients. As for the optometry industry goes, we must use this unique situation to prove to other health care providers (general practitioners and eye doctors) that we need to put the patient in the centre of our care and start to develop ways of caring for our patients together. Only then we can improve the quality and use our resources as effective and rational as possible.
Tell us something about a project you're working on right now.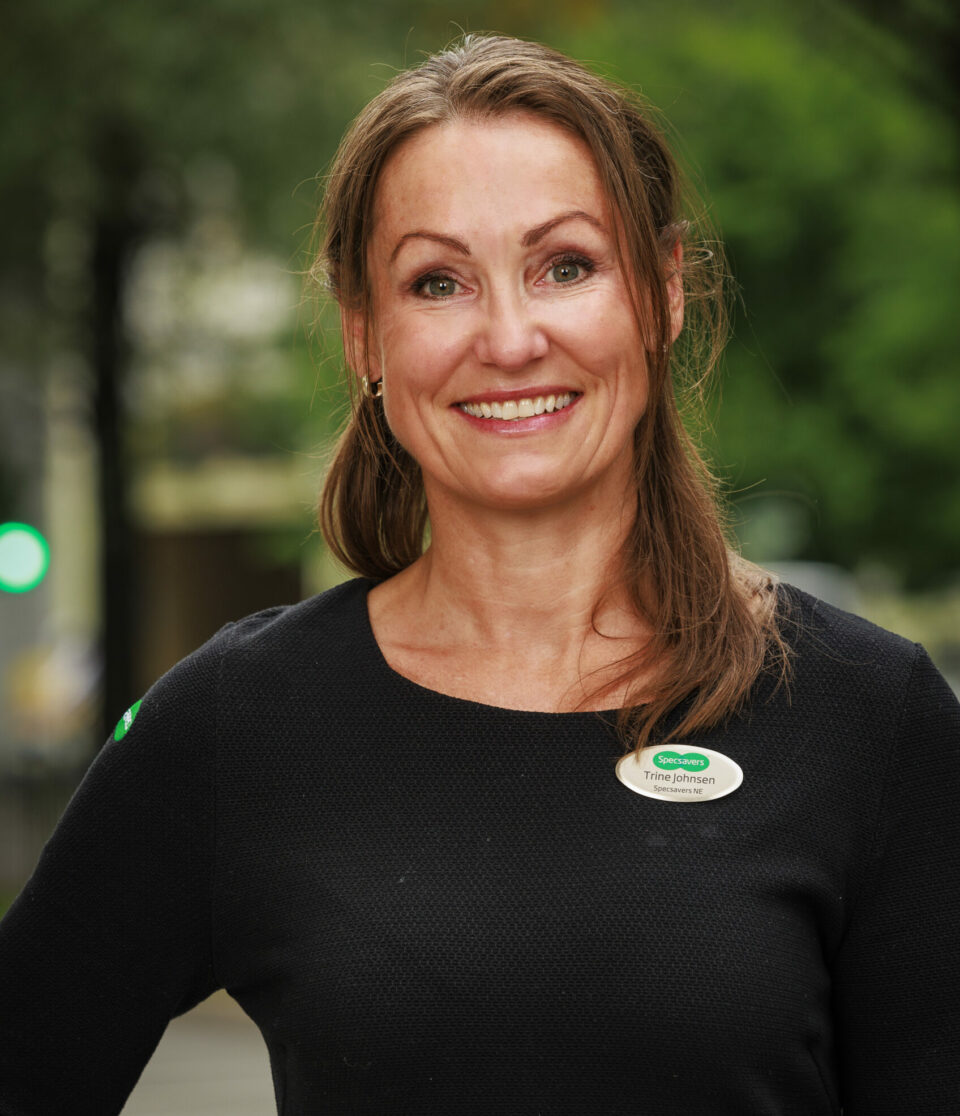 Trine Johnsen
In the past months, I've been lucky enough to work on projects that will help us to recover from the pandemic and to establish innovative ways of patient care and follow-up, like a video consultation platform. This will provide an efficient and safe way for our customers to keep in touch with us, without having to go to one of our stores physically. Another hot topic in many northern European countries is dry eyes, which still has untapped potential. It's my ambition to work with some of our optometrists in stores to establish a 'dry eye concept' at all levels of care – from a basic level to a highly professional level. Dry eyes are an increasing problem in our populations and affect both contact lens users and non-users. For example, typically when you work in front of a computer, you don't blink enough, resulting in sore, dry eyes. Other customers can have an inflammation in the eyelids that causes dry eyes. If we have optometrists in all our stores that can identify dry eye problems and advice the use of appropriate treatment and management regimes, we can help a lot of people to enhance the quality of their lives.
I've been lucky enough to work on projects that will help us to recover from the pandemic and to establish innovative ways of patient care and follow-up.
Which books, websites or people inspire you these days?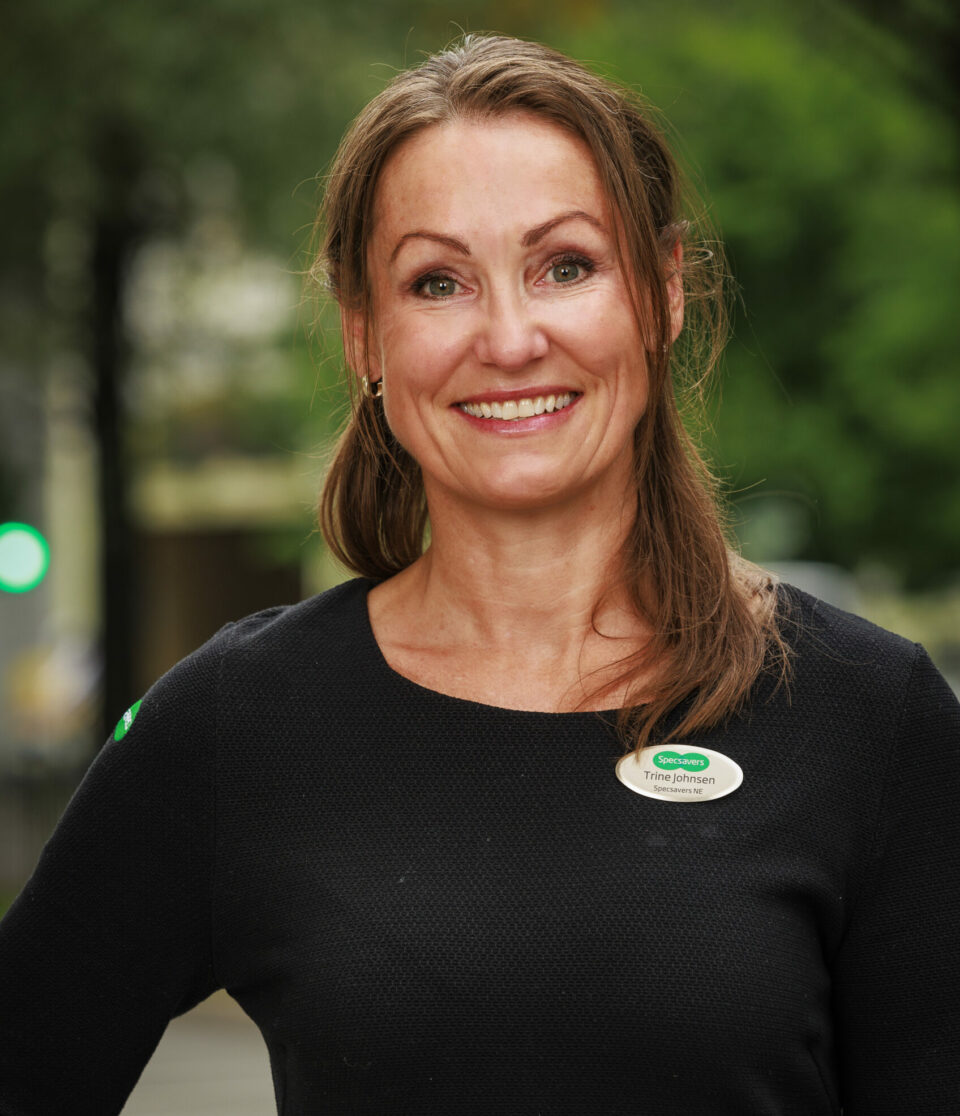 Trine Johnsen
I find a lot of great information on LinkedIn – I follow a few hashtags that are relevant for me and my work life in eye care and optometry. Examples are #optometry, #ophthalmology, #innovation and #eyecare. I also use the World Health Organisation (WHO) and the Review of Optometry as sources for my work. When it comes to people: Doug Perkins, the founder of Specsavers, has always been a great inspiration to me. How Doug genuinely cares for our profession and our customers is unique. I think it's truly inspiring how he's driving the profession forward, while also keeping a focus on learning and development opportunities and the use of innovation and technology developments to help more patients and customers.
Also, my manager Henning Eriksen (Country Director of Specsavers Norway), who's a prime example of someone from outside our profession, adding value through new ideas and passionate care for optometry and our customers. It's great how he trusts the work I'm doing and makes me see opportunities where I wouldn't look!
On a more personal note, over the summer, I've started to follow Michelle Obama. In a podcast series she's publishing, she and her guests reflect on how society has moved away from caring for each other, to living in a more competitive environment where people focus on "what's in it for me". These reflections are relevant to all of us, and I believe her knowledge can teach us a whole lot about what matters. In the last episode they talked about the pandemic and consequences, and I especially liked the summary: "Do not aim for normal, aim for better". I have already implemented that way of thinking in the trade organisation I chair.
I believe that the entire optometry industry will use technology and innovations in a way that will benefit the vision and eye health of our populations.
Which predictions do you have for the near future of eye care?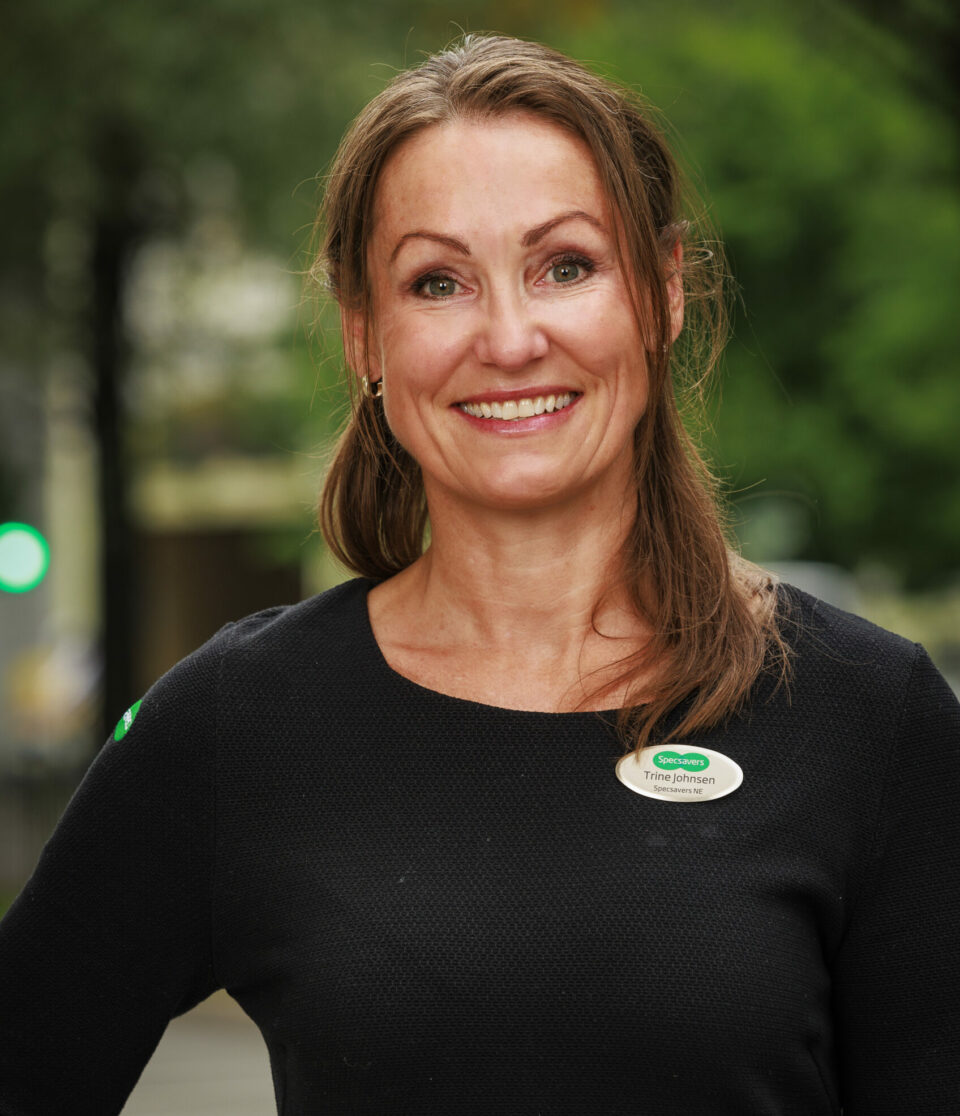 Trine Johnsen
First, let's recover from the pandemic, keep on focussing on infection control and hygiene, and find our way in the world of 'new normal'. I believe that the entire optometry industry will, as other healthcare providers, use technology and innovations in a way that will benefit the vision and eye health of our populations.
During COVID-19, most optometry clinics and stores had to close entirely or could only offer limited services to patients and customers. Which innovative initiatives have you seen in the eye care industry to adapt to those changes?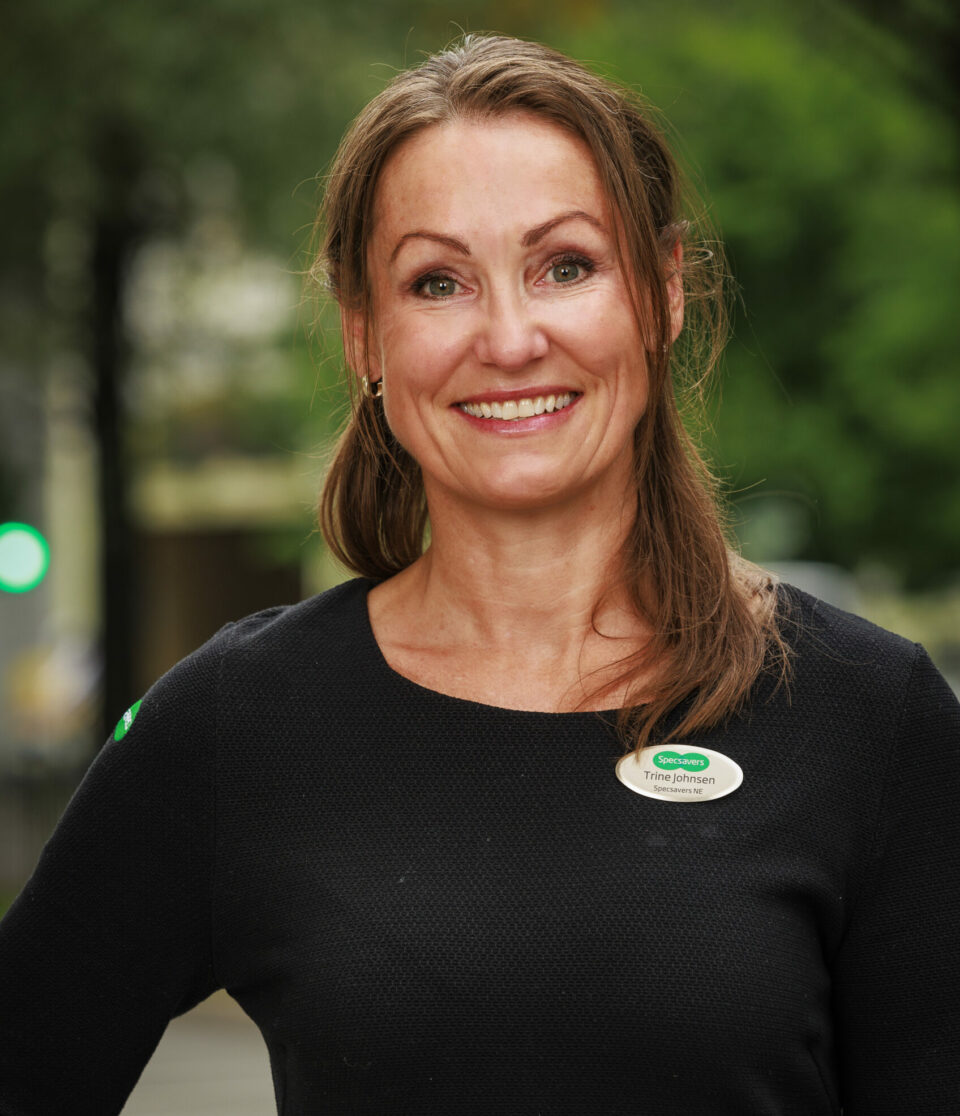 Trine Johnsen
Many optometry practices started to offer telephone consultations. The customer could call a specific number, and so the optometrist could help from a distance. At Specsavers, we've added an extra layer: not only can people call us, but we're also available for video consultation. Being able to see the customer makes it more personal. Even though many of the measures optometrists do in the examination room still can't be performed via a video consult, seeing the customer gives the practitioner the ability to evaluate them much better – compared to a phone call. I haven't seen video consultation in use to such a large extent in optometry, but I know many general practitioners and ophthalmologists are already using it. It's something that will become more and more common in the eye care industry throughout Europe, and also what's expected by our customers and patients.
Funny enough, there was quite some scepticism in the industry about helping people at a distance via digital means, before COVID-19. But soon we had to realise it's about our patient's care, health and safety – that's the most important. So that change of mindset has made us come up with innovative ways of continuing to provide care to our populations.
How will video consultation make a difference in the examination rooms and the care for your customers and patients?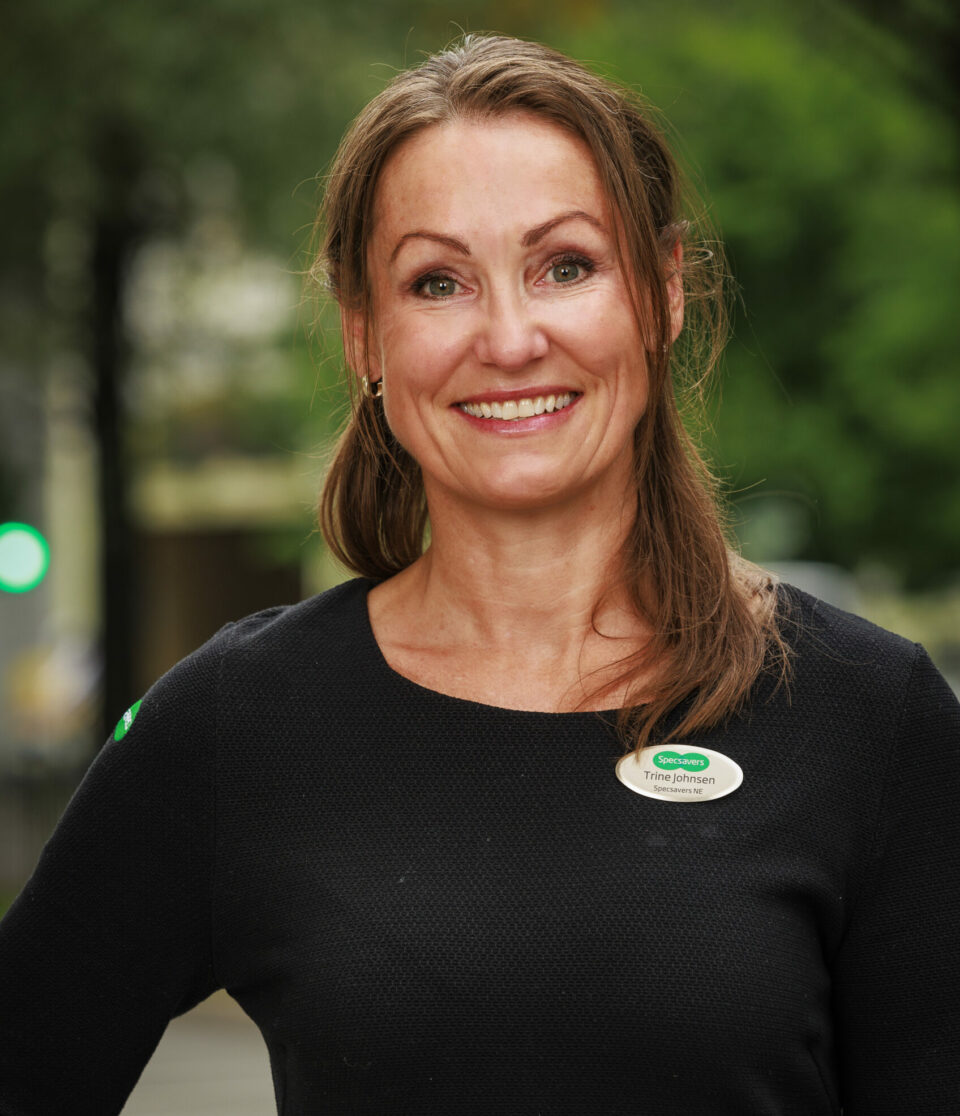 Trine Johnsen
We can probably help some of our patients via digital means, instead of having them in our examination room. For example, when someone has a quick question about contact lenses, they don't have to come into our store or practice – this can be handled quickly via telephone or video consultation. That also means we can follow our patients more closely, as it becomes easier for them to see us without having to take time out of work or to spend extra time on going to one of our stores or practices. All in all, it's much more cost-effective and time-efficient for both parties.
That's also the reason why I believe it's essential that we train ourselves better in communicating via video consultation so that we can get more out of it. As many other ways of communicating, this is a way we need to get used to. But it's also more challenging as we can't read body language. For example; how can you pick up the clues we usually pick up in the store/clinic? How do you make sure the patient understands what you're saying? And, how and when do you deliver bad news to a patient?
How can we start working with this tomorrow - and what will it mean for our industry in three years?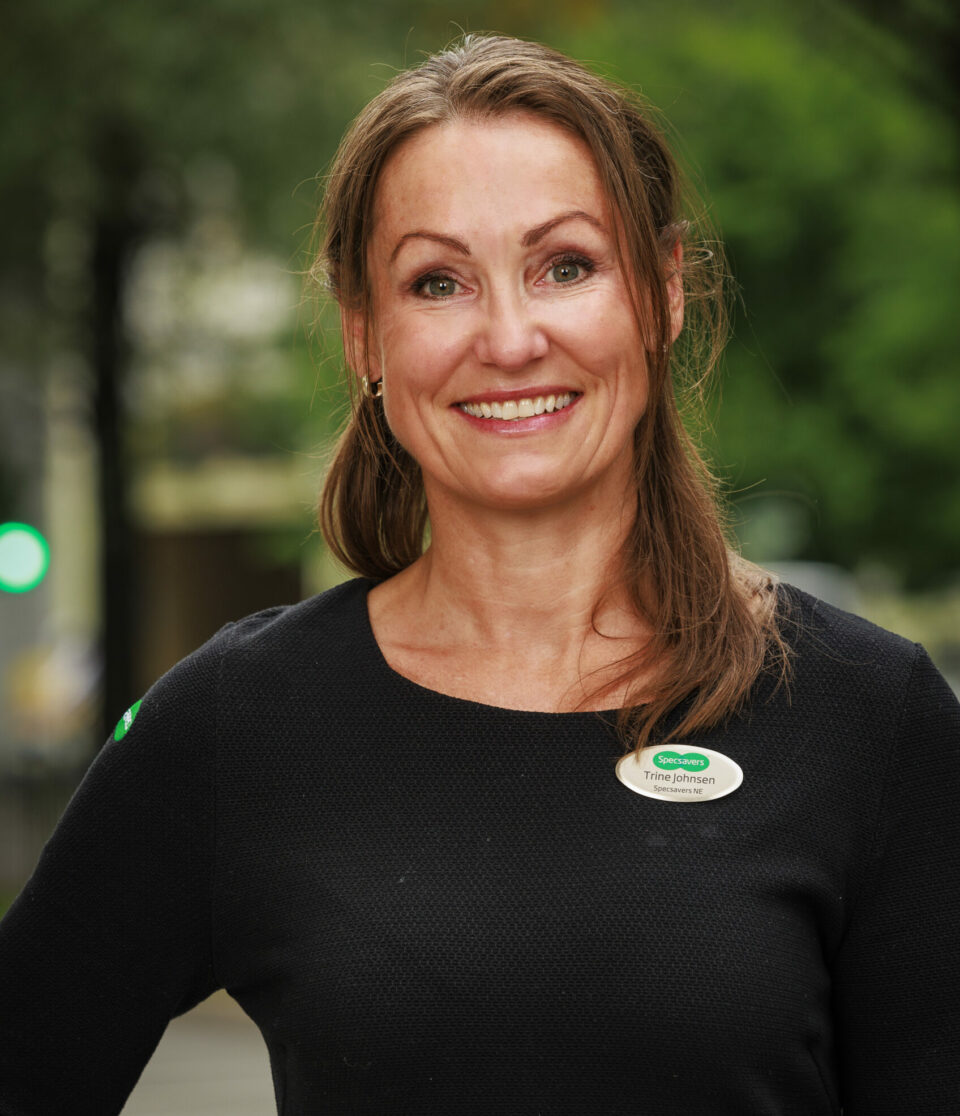 Trine Johnsen
In theory, it's easy to start tomorrow. I mean, the platforms are available, and they're easy to set up. So what it comes down to is deciding on the services you want to offer via video consultation – which ones will add value to the patient? And, as I pointed out earlier, communication skills are essential to work on.
I believe video consultation in the healthcare sector will become much more common. For optometry, it wouldn't surprise me if we also start doing some key measurements over the video consultation platform in a few years. For example, it would help a lot when evaluating a contact lens fit if we were also able to monitor the patient's visual acuity. But let's see – it will be exciting to follow these technological developments.
It wouldn't surprise me if we start doing some key measurements over the video consultation platform in a few years.
What has been the biggest challenge in working with video consultation?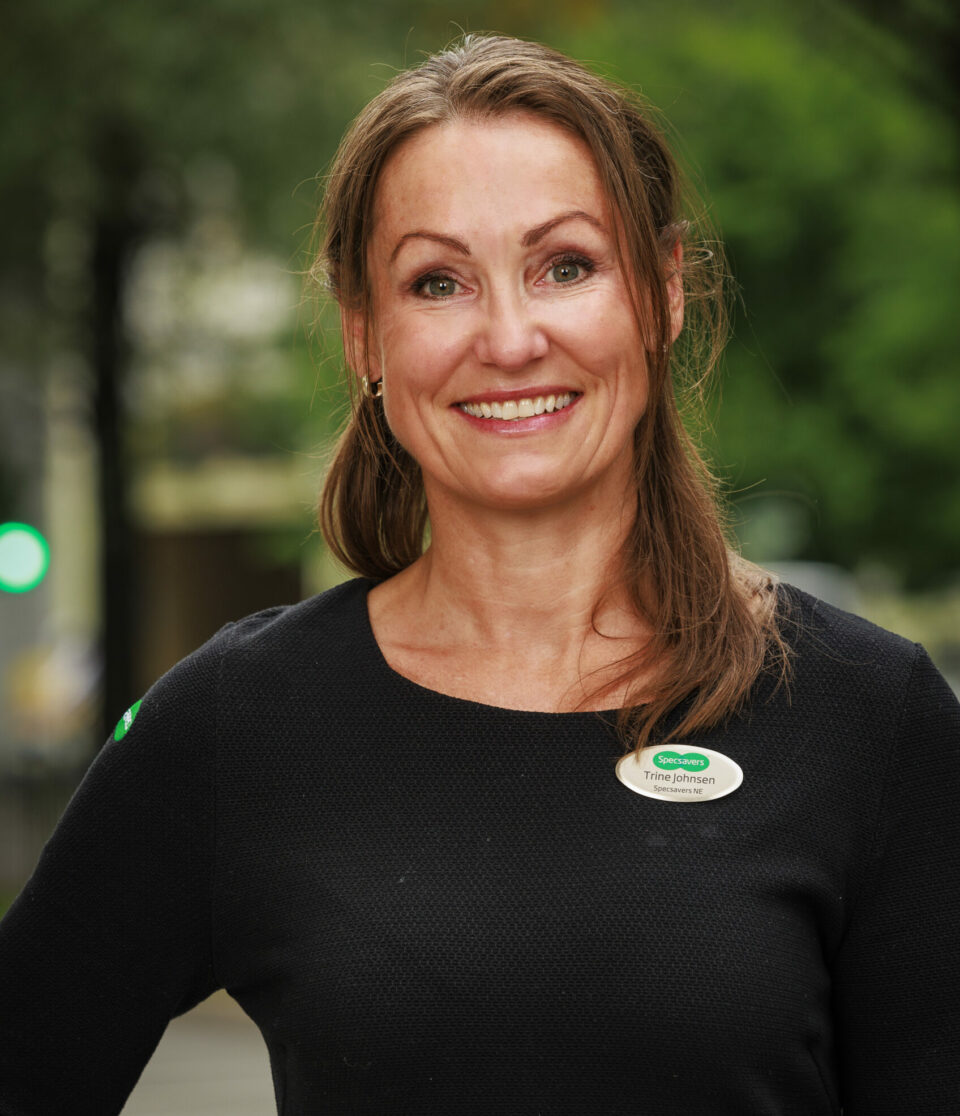 Trine Johnsen
I think that must be the change in how we communicate with patients. For example; how do you properly greet the patient? How do you create a safe and trusting environment, so the patient feels cared for, even though you're not in the same room? How do you make sure the patient understands what you're saying, and how do you explain things adequately via video? Another aspect is the level of care we can give to the customers. That's, of course, more limited than with a physical appointment. But, as long as the patient understands, then I believe most people will be pleased with not having to travel unnecessarily to the optometrist.
Of course, there are some obvious limitations, like the fact that we can't do any clinical tests over video yet. Also, if you or the patient experience connection problems, then the consultation won't be as good. And you can't give extra services on the spot. Let's say the patient has dry eyes; you can't just give the patient eye drops to solve the inconvenience right away – so you should either send them over or get the patient to pick them up. That said, all challenges are easy to overcome, but as an industry, we need to adjust to those too.
It's the future – so we better adjust to it rather sooner than later.
How well is the general eye care professional fit for working with providing care remotely using an online video platform?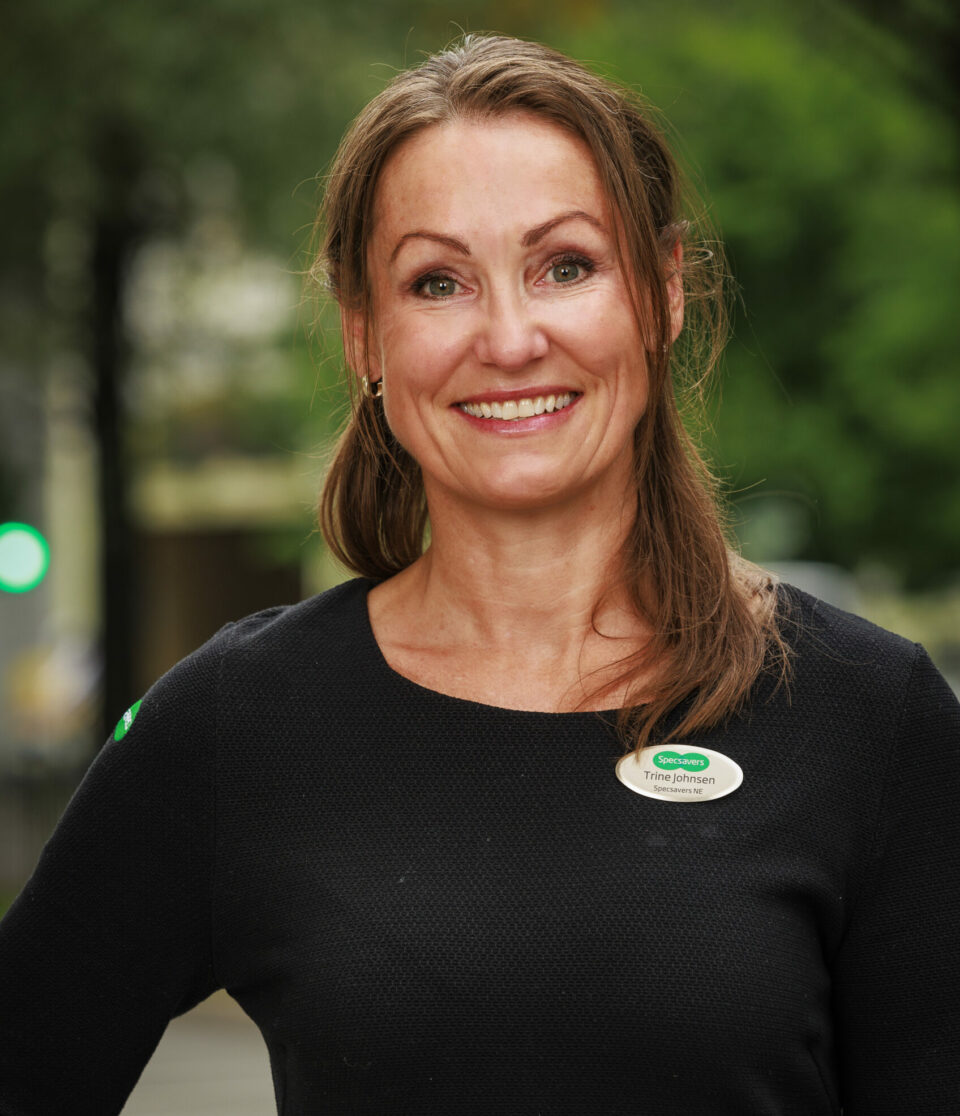 Trine Johnsen
Probably no one has been trained in communication skills via digital means yet. So, I'd say that at this point, they're not really fit for this new way of working. There's also a big change management piece behind it; practitioners and patients need to adjust their expectations, too, which means that the customer journey might need to change. And then all training and education will have to include communication via digital means, which I also mentioned earlier. It's the future – so we better adjust to it rather sooner than later.