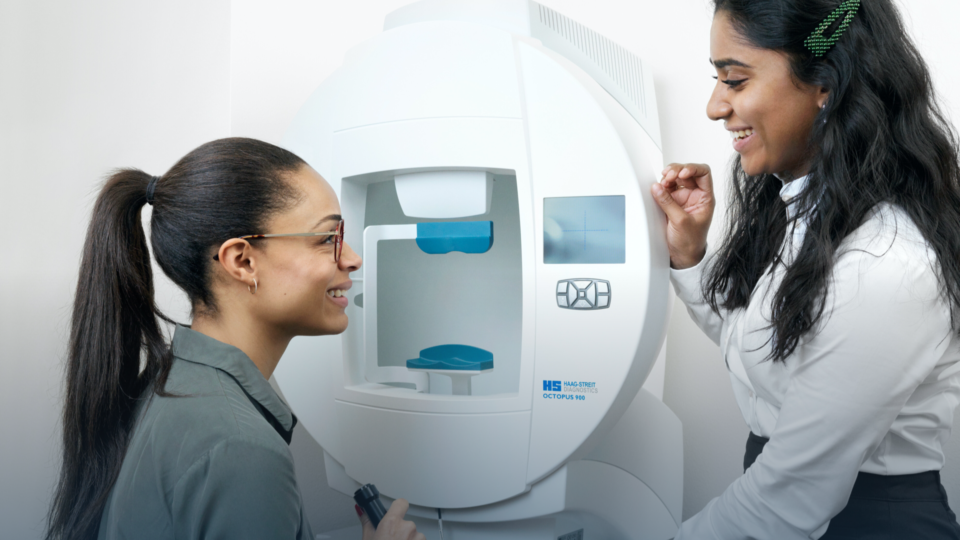 Do's and don'ts for visual-field testing during COVID-19
This 30-minute lecture dives into the do's and don'ts of visual-field testing during COVID-19. Trine Johnsen hosted this Q&A session with Monika Fischer (Senior Market Manager Perimetry at Haag-Streit Diagnostics) and Åshild Martinsen (Talent Manager at Specsavers).
Date: 18 June 2020
This video was initially published on the Green Club website – the former Viewpoint. You might see logos and mentions of Green Club in the video.
You will learn about
What are the concerns about COVID-19 transmission when using cupola perimeters?
How do you properly clean and disinfect the perimeter?
How to perform a good visual-field test if the patient wears a face mask?